About Us
We are an established, independent, family-owned and run Local business. The Simpson family involvement started back in 1978 when Brian Simpson took over the reigns at Dorking Stove Centre. The business had originally started out at the far end of Dorking High Street ( in what is now the restaurant part of the KFC!) in the early 1970s. They later moved up to South Street and took over the former Swaddlings showroom. The original owner of the business had not been very well and the business had become focused on plumbing and heating installation rather than selling fires and stoves. It was struggling. Brian had been a supplier to Dorking Stoves for several years and his background in engineering and metalwork fabrication meant he understood the products very well. He took on the business rather than see it disappear.
Under Brian's ownership the business was re-shaped and continued to trade from 76 South Street, Dorking until the early 1990's when business was brisk and a move to a larger premises in Vincent Lane, Dorking was required. Dorking Stove Centre took on the former Southern Timber premises at Leonard House (the premises which is now CTD Tiles).
Giles had joined the business full time after completing his A-levels. He had already been working in the showrooms during weekends and holidays so had a good basic understanding of the products. He spent time helping with installations, helping in the showroom, looking after some of the admin and generally getting to know the business.
It was also at this time that Brian's other business interest needed more space – never far from his engineering roots, he was commissioned by the Jockey Club to carry out various design and manufacturing projects. It was a very interesting time.
Meanwhile on the stove side of the business, things were continuing to grow. The showrooms at Vincent Lane continued to evolve, and there was an increased interest in architectural salvage. In 1996 The business took the opportunity to purchase the Holly and Laurel at South Holmwood. This became a hub for the antique fireplaces, and also other furniture while Vincent Lane continued to sell the new fires. However after a while with the ever present traffic in Dorking it became obvious that the best move was to combine it all on the one site at Holmwood.
Over the next ten years the business continued to grow organically. The reputation and reach of the business continued to grow, and during this time Hannah Simpson finished university and also joined the family firm. Fireplaces and stoves became very much the mainstay at Holmwood, but we felt that we were missing an opportunity for greater sales in Guildford and Cobham areas- the A3 corridor, so we set out to expand to a new, additional showroom.
In early 2010 we opened a new showroom in Artington, Guildford. 7000 square feet of fires and stoves in a large Barn style warehouse at Pew Corner. The business continued to develop and thrive but everything was not perfectly harmonious in the office – Hannah and Giles struggled to work together constructively – as sometimes happens when working with close family. So adjustments were made in around 2015 and the business took on another new showroom – this time in Dorking town centre. This enabled the Holly and Laurel to concentrate more on furniture and antiques and curios – and at this time the Holly and Laurel Emporium really started as it's own entity, whilst the fireplaces continued mainly from the existing premises in Guildford and the new showroom in Dorking town centre.
The Holly and Laurel Emporium went from strength to strength under Hannah's stewardship. From a standing start it now has a social media following in excess of 30,000 genuine and active followers. This is a huge achievement, and as well as the online presence the Holly and Laurel is now a vibrant and popular destination for a visit and browse.
While this was going on, there were developments on the fireplace side too. The business was trading as both Dorking Stove and Fireplace Centre, and also Guildford Stove and Fireplace Centre. Two websites and two sets of stationery etc. So the decision was made to re-brand to Ignition Fires. No changes to the company, but the plan was to enable the business to differentiate itself from a couple of other local shops that were trying to cash in on our reputation. Today Ignition has a flourishing reputation, but we still do (and always will) recognise and protect our roots as both Dorking Stoves and Guildford Stoves and Fireplaces.
In 2017 our landlord at Guildford approached us about an overdue rent review that he had forgotten to carry out. He informed us that not only was our rent going up by 30% but also that the increase was to be backdated for two years and that we owed him that back-rent already! In life you live and learn and we certainly learned a hard lesson there! It didn't seem fair, still doesn't, but apparently that's legal – so watch out with your landlords!! This meant we needed to look elsewhere and we were able to find larger and better premises in Cranleigh. So in late 2018 we packed everything up and moved it all, started from scratch but have now created a much better showroom layout. We also have our own parking and secure yard space so in the long term it is a much better premises for us – though the move and fit out did cost a fortune.
BREXIT was the topic on everyones lips at around this time. But a paralysed government couldn't really get anywhere – and whether you are 'for' or 'against' the argument, doing nothing was very painful for everyone. Nothing got done and consumer spending and confidence was impacted. People had money they were just waiting to see what would happen. It was like waiting for the millennium bug! So after a year of moving and huge costs the productive and profitable heating season we were hoping for didn't kick off too well. Thankfully there was a decisive general election result in December 2019, but it was too late for pre-Christmas spending. Everyone had a good Christmas break and after a quiet January things were picking up as we entered the beginning of 2020. So long as that minor outbreak in China didn't grow.. But it did and little did we know on 23rd March we would be told to pull down the shutters!
Luckily at the end of 2019 we had already made the decision to move out of the Dorking Town Centre showroom, so we had started to re-decorate the barn showroom at Holmwood. The reasons for the move were that we had no working fires at Pump corner and the difficulties of parking combined with punitively high rent and business rates of a small town centre premises. We did love having the showroom there – we're a Dorking family, but it just wasn't cost effective – or good enough for our customers that want to see working fires.
As I write this in June 2022 I look back on a tough COVID period. Ironically my wife and son are both in bed today with COVID, but as a family and as a business we weren't too badly hit. It has been tough for the business and our staff – both financially and mentally/emotionally. But we have also fared better than many and we thank our lucky stars for that. Hannah Simpson was due to get married in 2020, but that had to be postponed twice and finally occurred on the most fantastic event in May 2022 – congratulations to Mr and Mrs Golding!!
So here we are in Summer 2022. Ignition has a fantastic showroom and HQ in Cranleigh and a smaller taster showroom in Holmwood, not far from where it all started. The Holly and Laurel Emporium is going from strength to strength. A family owned and run local independent business. We stock the most popular and innovative brands in the Fireplace and Stove industry, and are fortunate to work with a team of experienced installers that pull things together brilliantly.
As we look to the future we ask for your support and hope that in return we can provide a valuable and worthwhile shopping experience for your fires, stoves and furniture. We love helping the people of Surrey and the surrounding areas furnish their homes with incredible fireplaces and look forward to many more Cranleigh, Holmwood, Redhill and reigate fireplace installations as well as plenty further afield too! If you got this far, thanks for reading our story…..
Our old showrooms…. we're no longer there!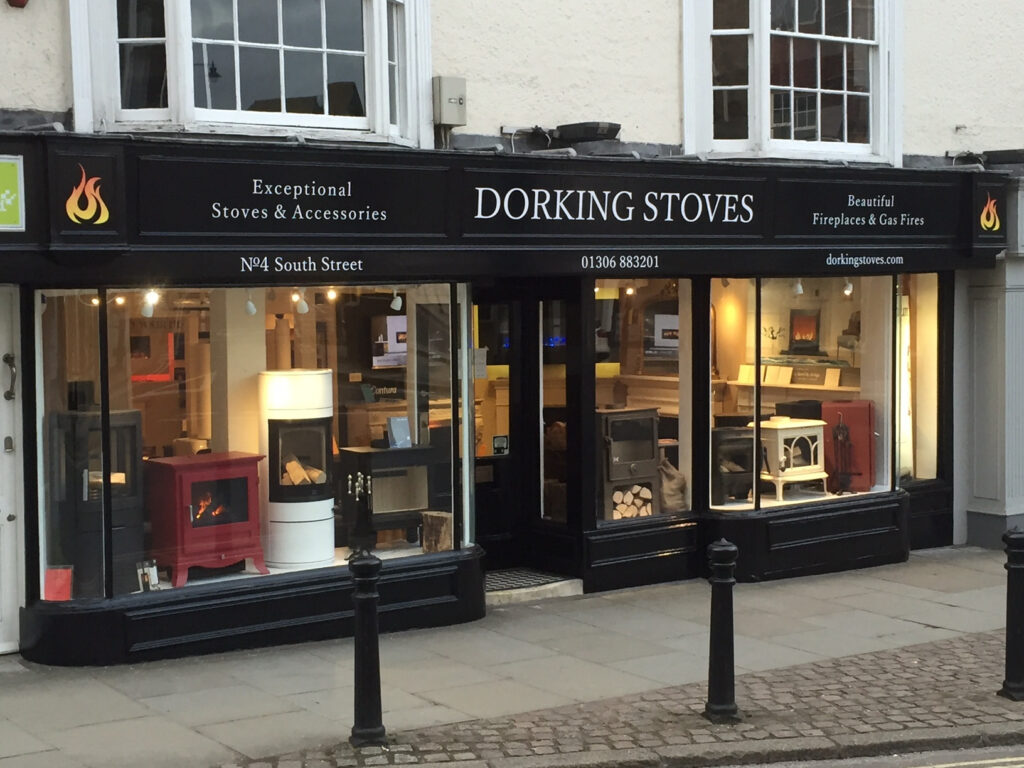 The old Dorking showroom at Pump Corner 2016-2020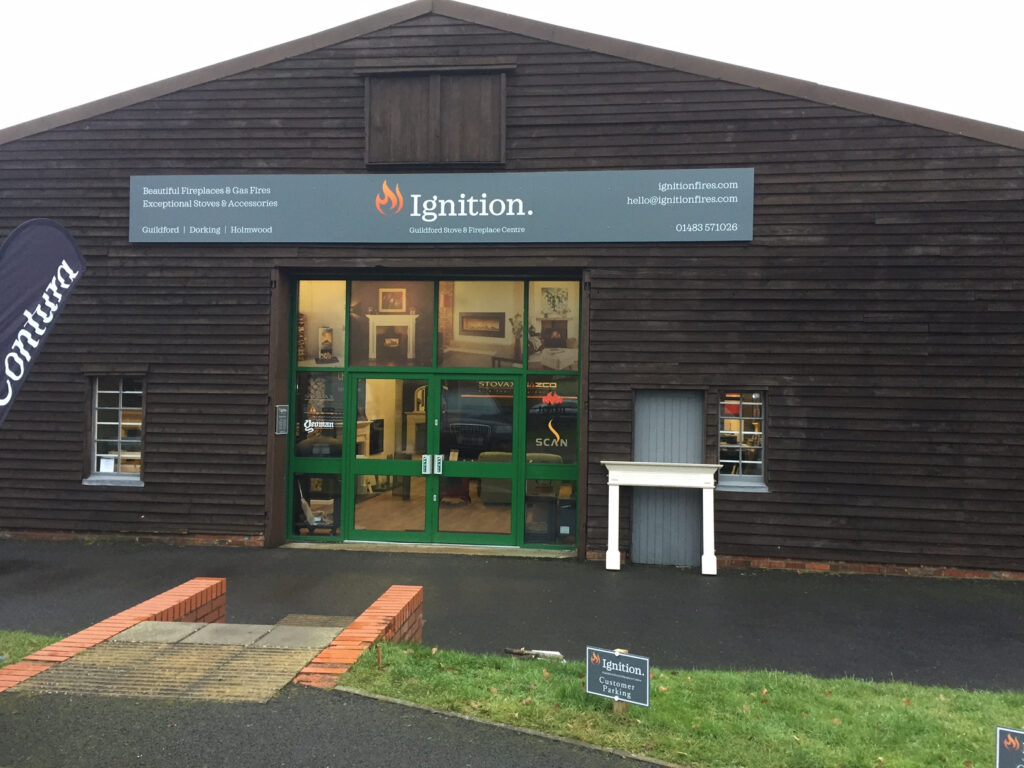 The Old Guildford showroom – at Pew Corner 2010-2018
Cranleigh's Centre of Excellence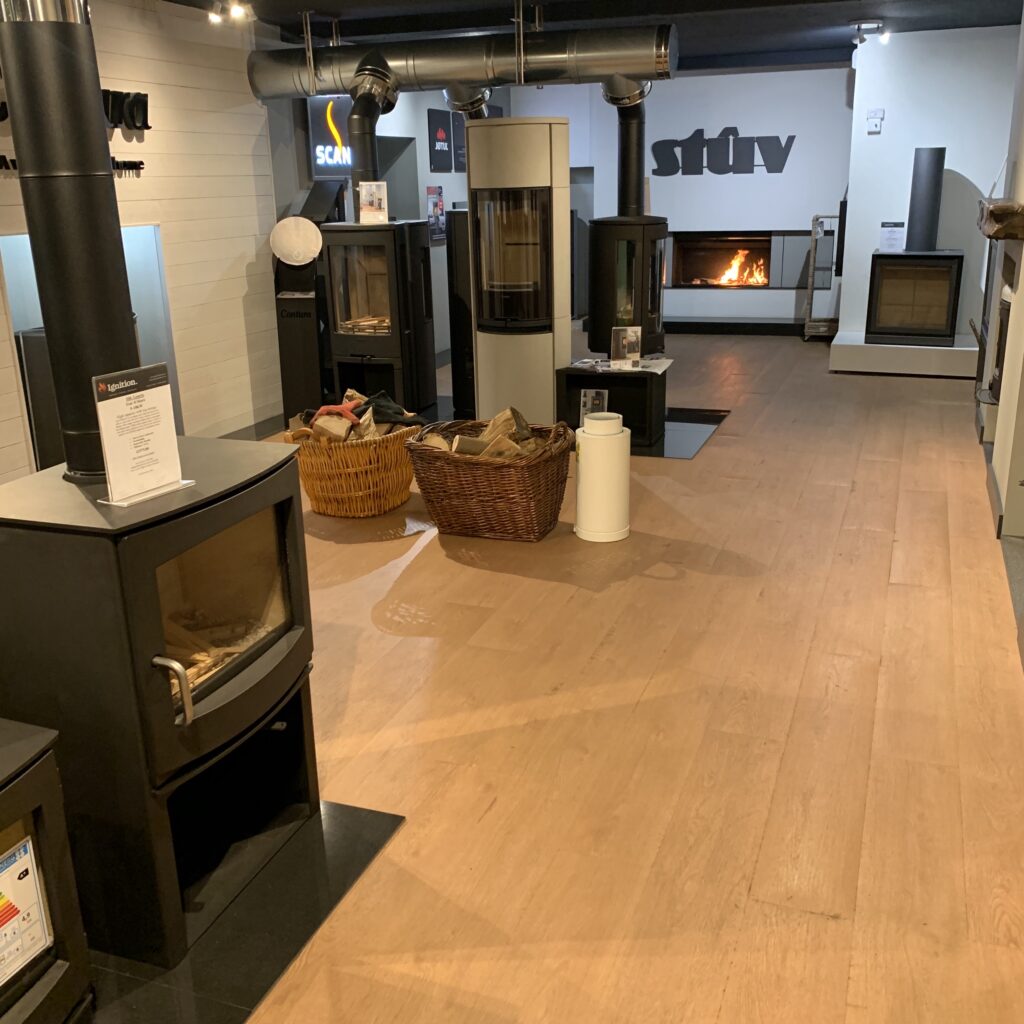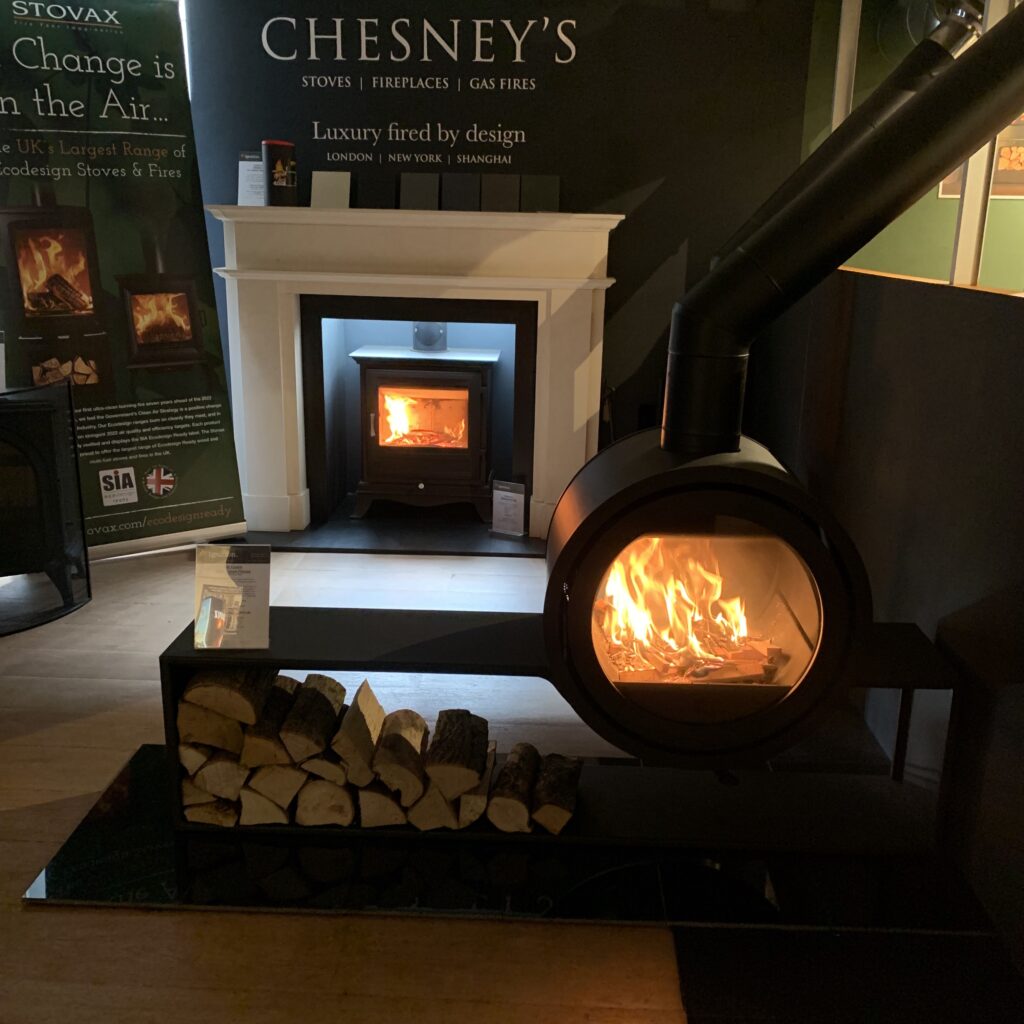 Meet the team
Alexandra Gomes
Alexandra Gomes
Jensen
General Dogsbody and Security. Lab testing.
Robbie Thomas
Daniel Barton
Ross Jones