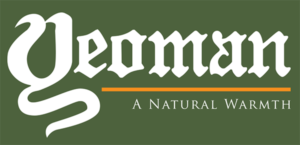 Yeoman
Yeoman Stoves originated on a farm in Dartmoor over 25 years ago and has continually produced high-quality wood burning, gas, and electric stoves and fires. Combining traditional styles with modern technology, the team at Yeoman have managed to fuse the two together perfectly with a collection that sits perfectly in any type of home.
With fantastic efficiency and beautiful aesthetics, the Yeoman range is one that, to us, that shouts quality.
Available in single or double-door options and a host of styles, you can find a Yeoman Stove that suits not just any style of home but any room too.
The brand is also pleased to support sustainable woodlands and plans to plant 10,000 trees every year. Have a look at their stunning collection below.